We have an affiliate account with SwimSavvy so that the club can get 5% of any sales generated to help increase club funds. If you would like to purchase any swim kit please click on on this link to take you to the SwimSavy site.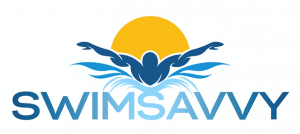 ---
     Each swim training session you will need to bring the following with you:
Drink
Swimming hat and spare
Goggles

and

spare
Training Fins
Kick board
Pull buoy
Hand paddles if you are in Squad 1, 2 or 3.
Front snorkel as above.
Inhaler if asthmatic

PLEASE MAKE SURE ALL EQUIPMENT IS CLEARLY MARKED WITH YOUR NAME
      Each land training session you will need to bring with you          
A large bottle of sports drink
Yoga Mat
Skipping rope
You will need to be comfortable but we ask no overly loose clothing as it may get caught in some of the equipment that we use.
A good pair of trainers with good ankle support ( no football boots or trainers)
      Items we have available for sale at the club 
Club swim hats £5 each

Club swim hat with your name on it £12 for 2
     Please discuss your requirements with reception
We have a wide range of Club clothing to order including poolside tee-shirt's, hoodies, track suit bottoms, and much more, please ask at reception for an order form.