Success for Vikings in County Championships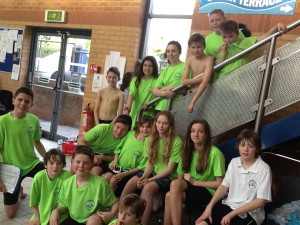 The North Norfolk Vikings Swimming Club is helping its young swimmers make a splash.
Twenty nine members of the club managed to swim fast enough to take part in the Norfolk County Championships, which took place over the last month.
And they've managed some supreme results.
Headlining, Mollie Smith, aged 13, from Roughton near Cromer, managed a regional time in the 100m Butterfly. She came in at 1'11.42.
Head coach Chris Searle said: "We're all so proud of Mollie's regional time. There are very few swimmers who manage an achievement like that. It's a really amazing reward for many years of hard work."
"Mollie is a former Junior Captain at the Vikings and an inspiration to other club members."
Mollie's mum, Kirsty, is a coach at the Vikings. She said: "Last year Mollie was quite a way off a regional time but under Chris' supervision she has made the most fantastic progress. We're thrilled for her."
The Vikings had 8 unique finalists taking part in 16 finals. Most of the Vikings' county squad were under the age of 14 and for some it was their first open meet. Club members notched up 110 personal best times over the course of the counties in 133 swims, excluding the finals.
Head coach Chris added: "They got a massive amount of personal bests, with large chunks taken out of many times. It's been a really successful event for the Vikings."
The Vikings swim at four pools in North Norfolk. Most club training takes place at The Victory in North Walsham on evenings during the week, on Saturday mornings and Sunday evenings.
There are also training sessions held at Sheringham Splash, Aylsham High School and Cromer High School.
Club members are placed in various squads depending on their abilities and then coached to reach their full potential. Some like to take part in races and galas, while others just improve for fun.
The club teaches children more than just swimming, says Vikings Chairman Charlie Crafer: "We teach them self confidence, a love of exercise and teamwork. It's always great to see our young swimmers achieve so much at prestigious events like the counties and regionals, but as long as every single one is helped to improve and to enjoy swimming then the Vikings has done its job.
If you want your children to join the Vikings, learn to swim, swim for fun or even become a county champion then you can find out more at www.norfolkvikings.co.uk or call Kirsty Smith on 07900 145866, dksmithlm@tiscali.co.uk.